Certified Used Cars for Sale in Austin, TX - East West Autos - Used Car Dealer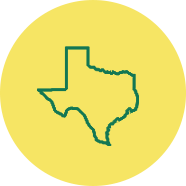 USED CAR DEALERS IN AUSTIN
We are a locally owned and operated used car dealership serving the Austin area.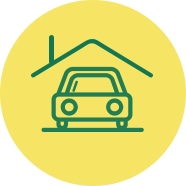 IN-HOUSE FINANCING
We know you need second hand cars to get you places and we know financing can be a trouble when it comes to owning your own car.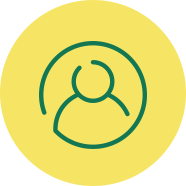 USED CAR ADVISORS
Used Car Dealers Austin is committed to providing you with the best customer service for all of your automotive needs.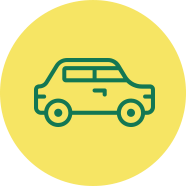 OUR WIDE SELECTION OF USED CARS
Our Austin dealership has all the used cars that you are looking for to get you around Texas with no-hassle.
Used Car Dealership in Austin, TX
Used Car Dealers Austin is one of the trusted used car dealerships around Austin, Texas. We offer a hassle free way for clients to find quality yet cheap used cars. Choose from the used cars inventory list and go home driving off in your new car. With a large inventory of cars on offer, you can surely find your dream car in no time!
USED CARS, TRUCKS, and SUVs
If you're looking for a great deal on your next car, browse our used cars for sale in Austin! Our dealership has second hand vehicles for every preference. Whether you want a used luxury sedan, a trustworthy used SUV, a durable used truck, a used domestic vehicle, or a used 2 door car, you'll find the used car that meets your needs. We have large variety of used cars, trucks, and SUVs for sale. You can stop by our location or search our online car options to find the vehicle that is right for you. We offer used autos for every need and budget. We have all the leading automotive brands including used Lexus, used BMW, used Toyota, used Honda, used Ford, and many more. Our knowledgeable and helpful staff will work with you to make sure you get into a vehicle you want at the price that works for you. We even have our own in-house financing for your convenience. If you're looking for an easy, hassle free approach to buying a used car that fits your budget, we invite you to stop by and see us today.
ADVISORS FOR AFFORDABLE USED CARS
Our highly experienced and approachable advisors will help you in every step of the process. If you're looking for affordable used cars in Austin, our advisors will be able to provide you with all the guidance that you need in choosing the best car for your needs while still considering your budget. Our knowledgeable staff know all the details about each vehicle so you know what you're getting. You don't have to deal with pushy salesmen when buying a used car from us. We ensure you're ready to buy and that you get the car you're looking for at the price you want. Because we value your business, we guarantee you that you will only get exceptional service from us.
USED CARS FINANCING OPTIONS AND REQUIREMENT
To help you maximize your budget, we also offer financing options. We can give you flexible payment terms with affordable rates and down payments. With our in-house financing, you no longer have to undergo long and stringent credit checks. You can drive off with your dream car without any worries. We focus on bringing you the best car shopping experience in Austin. Our Auto Financing adds up to more great savings on your top quality preowned vehicle. We will help you get into your new car even if you have bad credit or no credit. Visit us and talk to our loan advisors. When you visit, just bring with you the necessary financing requirements and our loan advisors will discuss the options available to you.
GET YOUR DREAM CAR FOR A FAIR PRICE
As used car dealers in Austin TX, we value our client's trust. We offer fair, competitive prices for our cars. Whether it's your first car or you are looking to purchase a new car, we can help you with all your automobile needs. If you need more information about our services, do not hesitate to contact us. Call us at (512) 777-9180 and our advisors will assist you. We are also conveniently located just outside downtown Austin. Visit us at our sales office and we will help you.
FEATURED USED CARS INVENTORY
Great place to get your first vehicle. I'm still young but they were able to work with me. I still live with my parents so that counts a lot!!!! My insurance is high because of my age, but my monthly payments are low, so that worked great!!! Happy with my car
Roxanne Gonzalez
Super!!! Really quick to get approved. NO CREDIT CHECK, I'm so happy for that. I did put a little more than the regular payment, but it's worth it. I can pay it off in 1yr 0%. Can't really complain with that, not everyone will do that.
Samantha Fruasto
I'm happy with their business. They have always treated me great!!! If there is anything going on with the vehicle they check it out really fast. I do keep in mind that my vehicle is a used car, so I keep up with the maintenance constantly.
Magie lopez