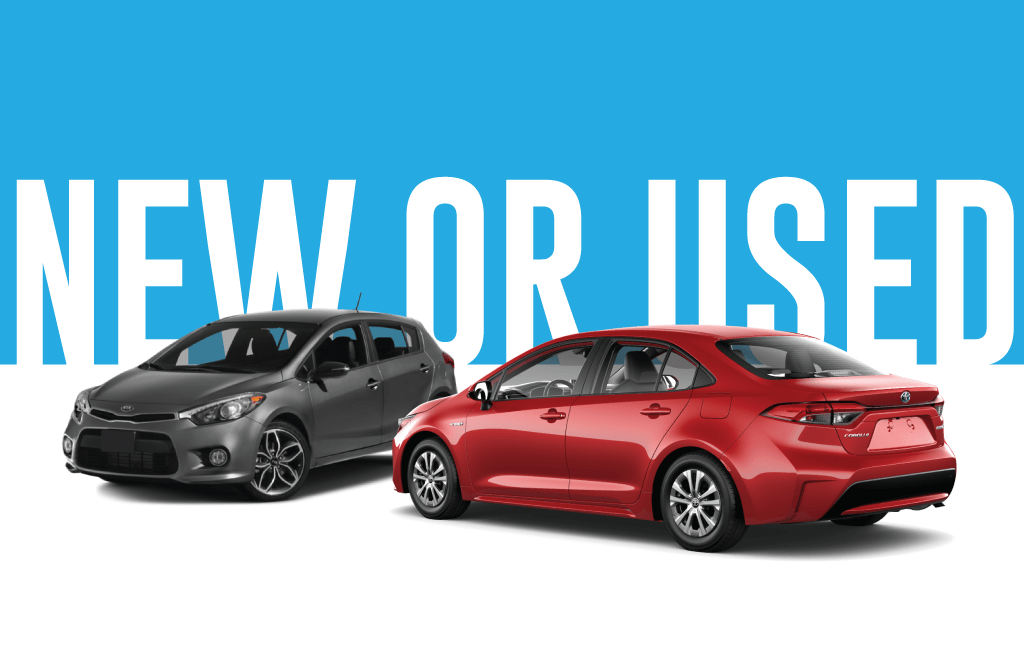 New and Used Cars: The Ultimate Comparison
If you're in the market for a new car, you're probably wondering whether you should buy a new or used vehicle. This is a common point of contention. After all, there are several pros and cons associated with both options.
We're here to help clear things up a bit. While we don't think there's anything wrong with buying a new car, we think buying used could be a better option for you.
But we don't just expect you to take our word for it. Keep reading for the major differences between new and used cars. Then, you can make up your own mind about which option is best for you.
Sale Prices
Obviously, one of the major differences between new and used cars is the price tag. If you want to have the perks of owning a brand new vehicle, you have to pay for that luxury.
Not only will you pay more for the vehicle, but you'll also lose money as it depreciates. Did you know that brand new cars can lose as much as 20 to 30 percent of their value in the first year? After that, its value continues to drop steadily at about 15% for the next few years.
Naturally, by shopping the inventory of used car dealers, you can invest in vehicles that have already undergone the worst of their depreciation. Not only will they be more affordable, but you won't suffer from the rapidly decreasing market value.
Loan Eligibility
Most people shopping for a new car don't have the money they need in cash. Since 63% of Americans are living paycheck to paycheck, this is hardly surprising. If you, like most others, need to take out a loan, the difference in pricing between new and used cars will play a major role in your loan procurement.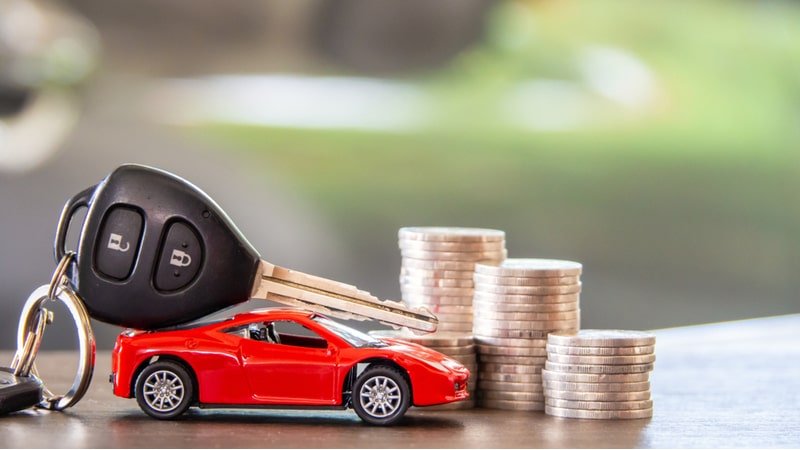 It's much easier to get approved for a smaller used car loan than a brand new car loan of higher value. If you have a lower credit score or limited funds for a downpayment, getting approved for a brand new vehicle might not be an option.
We also recommend finding out if the used car dealership has an in-house financing team. They often provide more flexibility for buyers.
Additional Costs
Next, when looking at new cars and used cars, it's important to learn about the other costs of owning the vehicle. For example, to drive a car legally, you need to purchase auto insurance.
Auto insurance companies are businesses like any other. Their main purpose is to make money. As such, if they're going to insure vehicles of higher value, they're going to charge more. You'll often find much more affordable rates and deductibles when insuring used cars.
Additionally, vehicle registration fees vary by state. Some states have a flat fee, no matter what type, year, or value of the vehicle you drive.
However, in some states, it's beneficial to buy used cars. In these states, vehicle owners are charged higher registration fees if the car is newer or of higher value.
Options
Now, let's take a look at your options when buying new and used cars. One of the benefits of buying a brand new vehicle is that it allows you to customize the vehicle before you buy it. You can work with the used car dealer or use their website to outfit the vehicle exactly how you want it.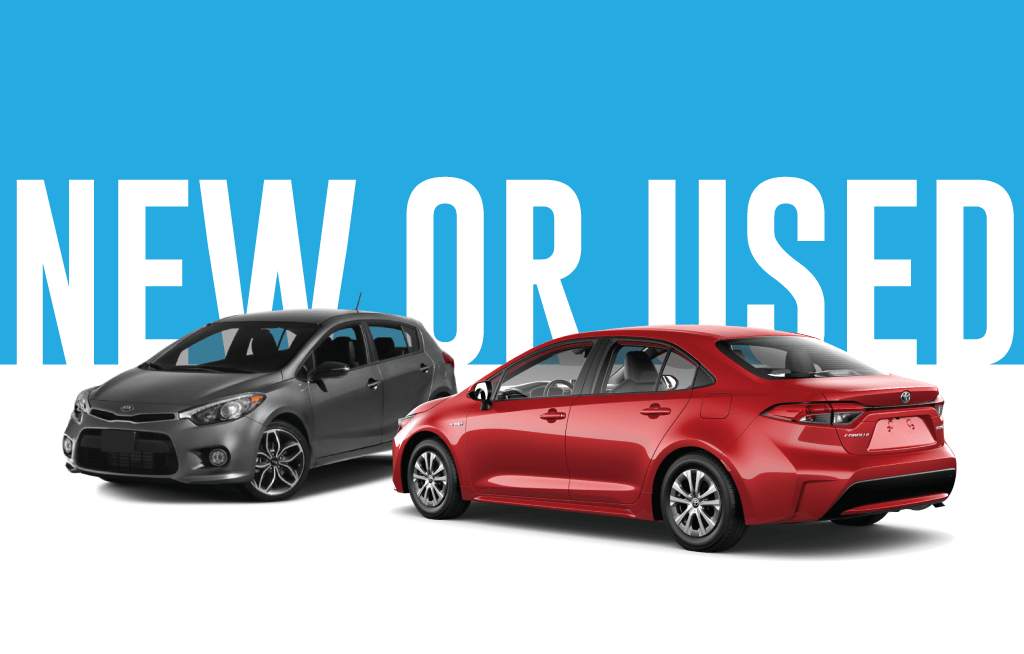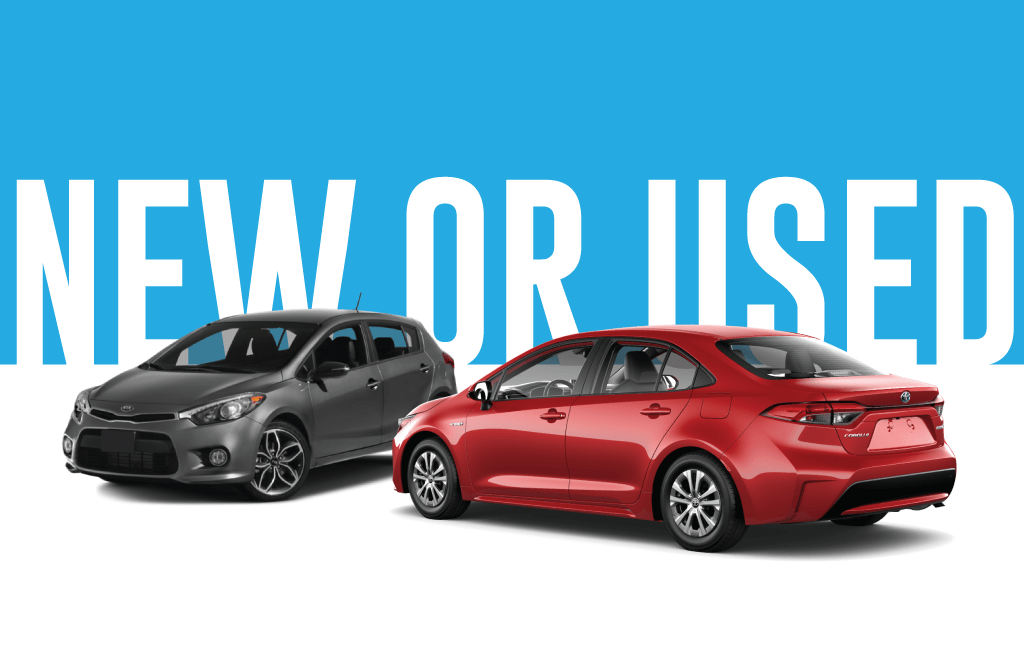 However, if you can't afford a brand new vehicle (or simply want to be more financially prudent) it doesn't mean you have fewer options. If anything, when you shop at used car dealers, you actually have more options. Because used car values are so much more affordable, you can scale up in class, quality, and luxury when buying used.
For example, let's say you're working with a $20,000 budget. If you were buying brand new, you could afford only the most basic model of a vehicle without any extra bells or whistles.
Conversely, that $20,000 budget will stretch much further if you're buying a vehicle that's a few years older.
You could buy the same make and model but opt for the fully-loaded trim package. This means better interior materials, extra driver features, moonroofs, sunroofs, better entertainment features, better rims, and more.
Sure, the technology won't be brand new, but you'll be getting much more value by buying used. And let's be honest, vehicles don't change that much in the span of a few years.
Warranties
Warranties are one area in which new cars are better than used (in most circumstances). New cars come with manufacturer warranties to protect the buyer from defective products.
This typically includes a drivetrain warranty and bumper-to-bumper warranty. These warranties usually cover the first five years or the first 60,000 miles. They can provide incredible peace of mind to the buyer.
If you buy a used car that still falls under those parameters, you can enjoy the warranty while it lasts. Otherwise, any issues or repairs will be on you.
Certified Pre-Owned Vehicles
However, if you want the best of both worlds, there is a happy medium between new and used cars. Certified pre-owned vehicles are slightly used cars that have been refurbished to a like-new condition by the dealer or manufacturer.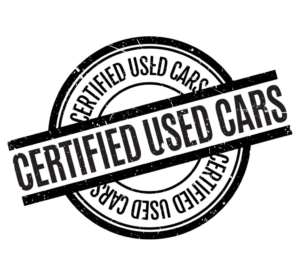 These cars are perfected mechanically, electronically, and aesthetically. Just as importantly, they come with renewed warranties. CPOs are slightly more expensive than non-certified used cars but far more affordable than brand new vehicles.
Sometimes, CPOs come with other benefits, such as Sirius Radio subscriptions, OnStar support, etc. Some CPO programs even come with free vehicle maintenance, like oil changes and tire rotations.
Have You Decided Between New and Used Cars?
As you can see, there are pros and cons to both new and used cars. However, we think buying used cars is the best way to get the most value for your money. You can scale up in quality and keep your loan payments low.
If you're ready to test drive some used cars, come down to our used car dealership. We would love to work with you to help you find the best vehicle for your needs. Just let us know what we can do.